world of desire
Artist's book, MFA degree project at Konstfack
⁂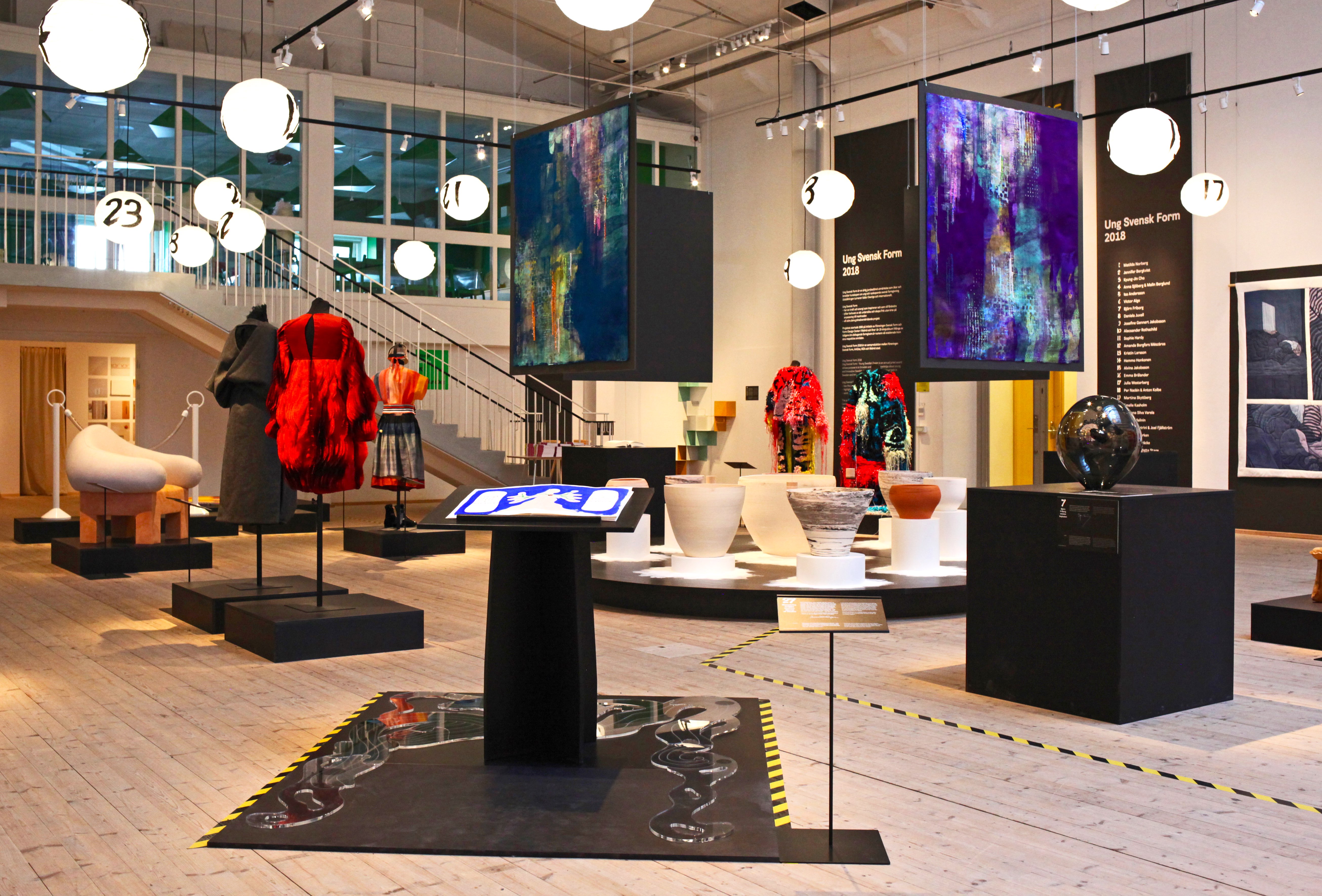 World of Desire is a decorated artist's book in unique copy that celebrates plurality and visual democracy, developed by Benedetta as her final degree work at the MFA in Visual Communication at Konstfack (2017).

The result of two years of artistic research, World of Desire is a 19-spreads, A2-sized unique book, written and painted by hand in vibrant colors and imagery, with an original text on graphic design, decoration and drawing, and the politics of form at the intersection of these.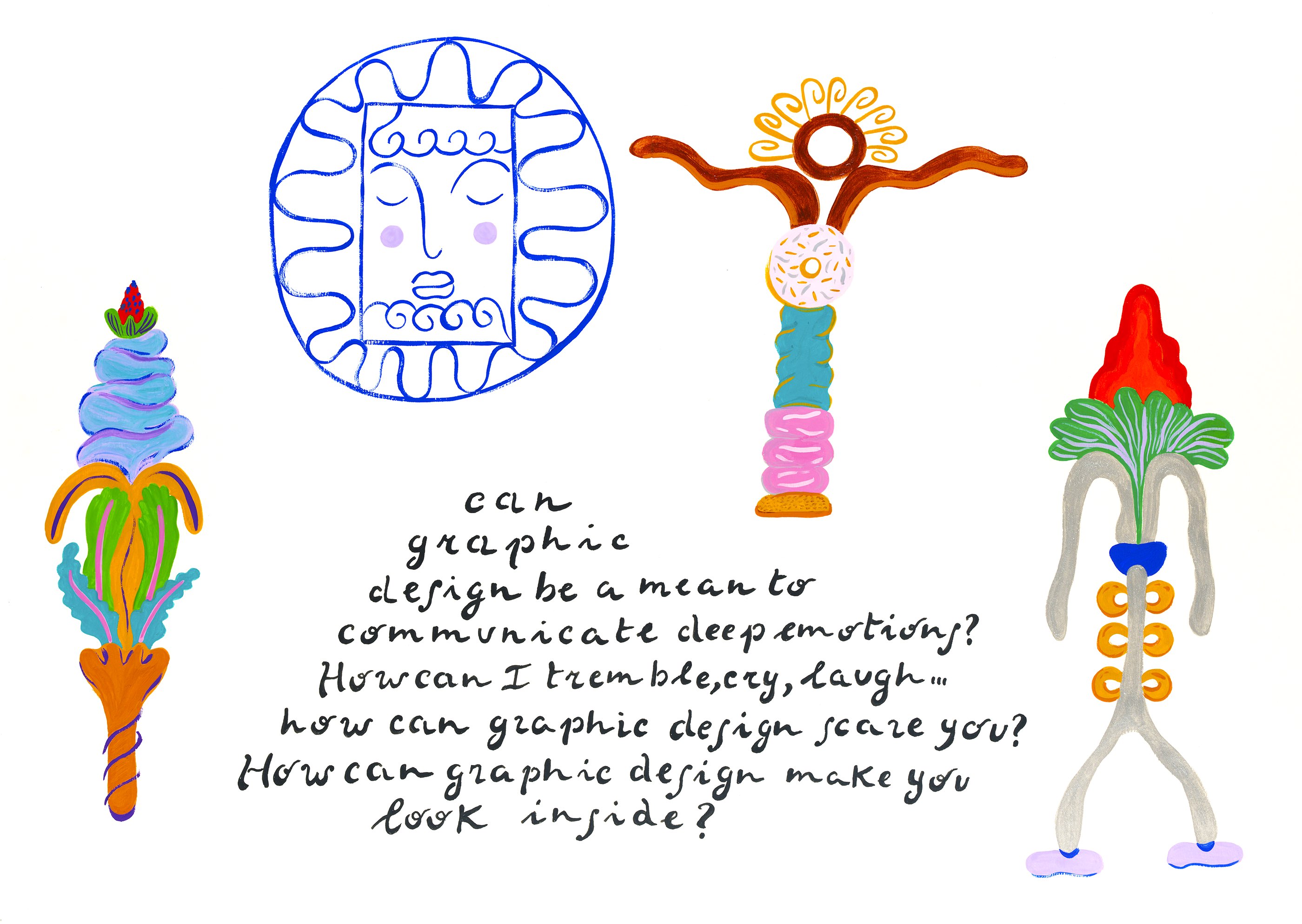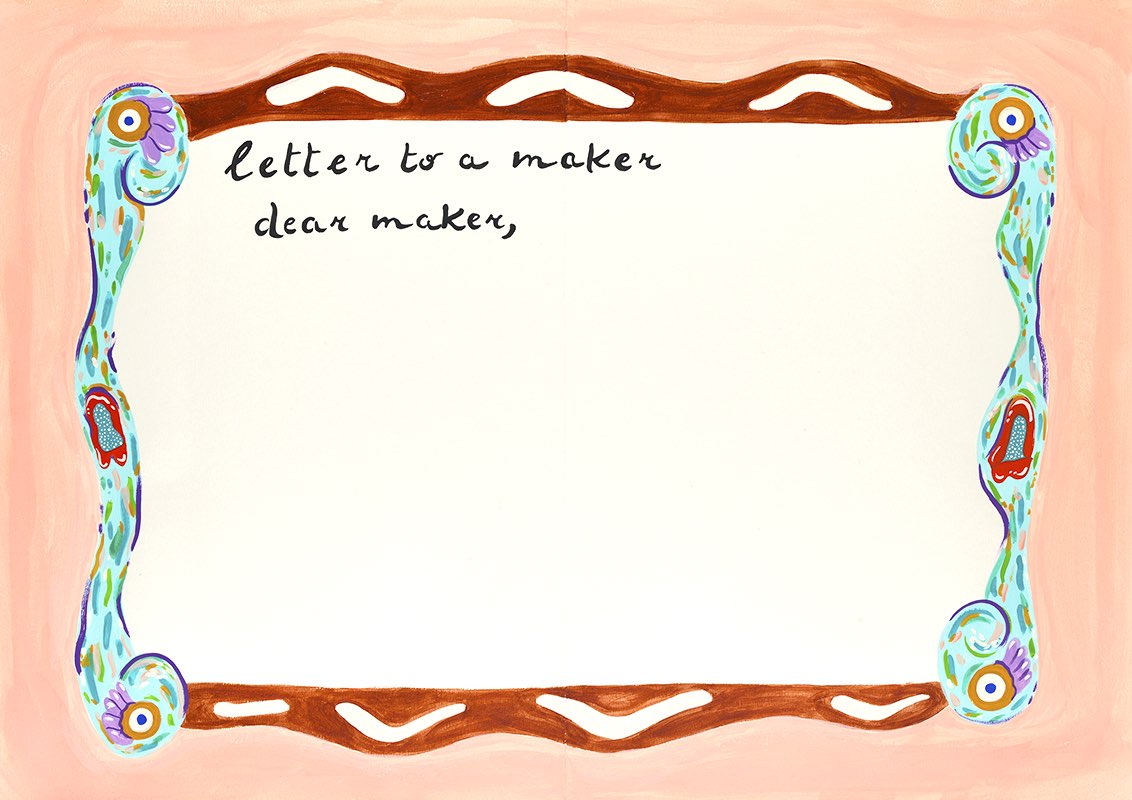 Benedetta's own words in describing the experience of making the book:
"My years at Konstfack have meant a development of my practice beyond its boundaries, re-learning about my own craft, impact and role. I have given space to a more instinctive approach to form through drawing, painting, ornamentation and writing, while establishing a solid visual language of my own. The process added new layers of awareness and complexity to my work and has radically expanded my approach to graphic design."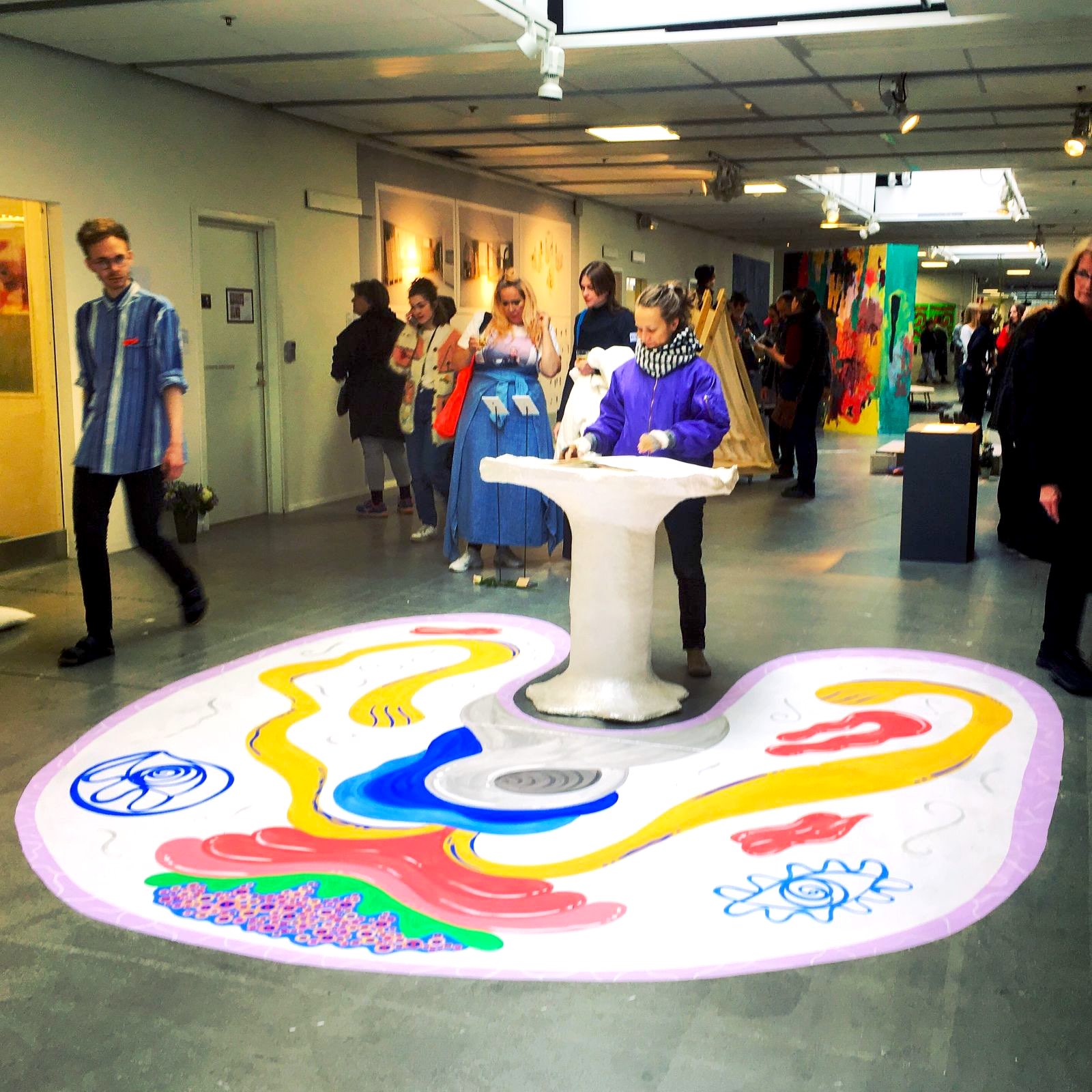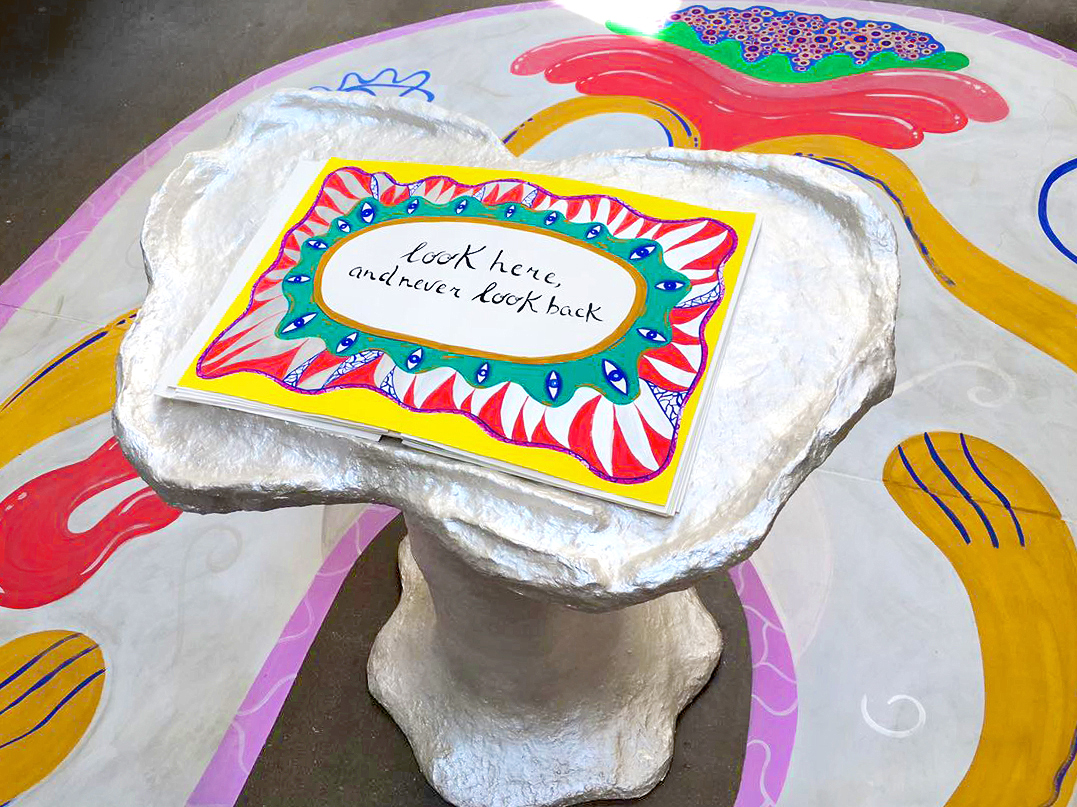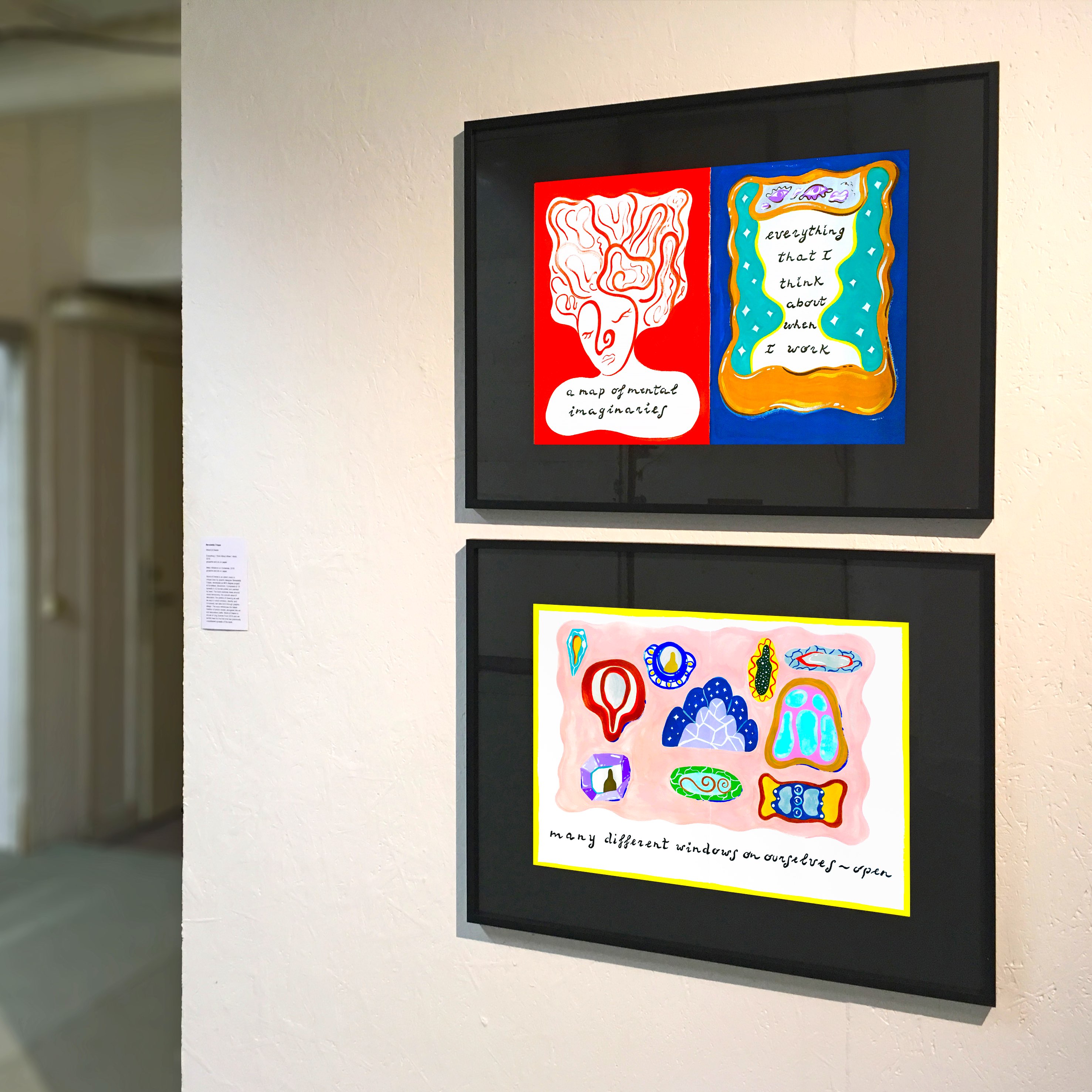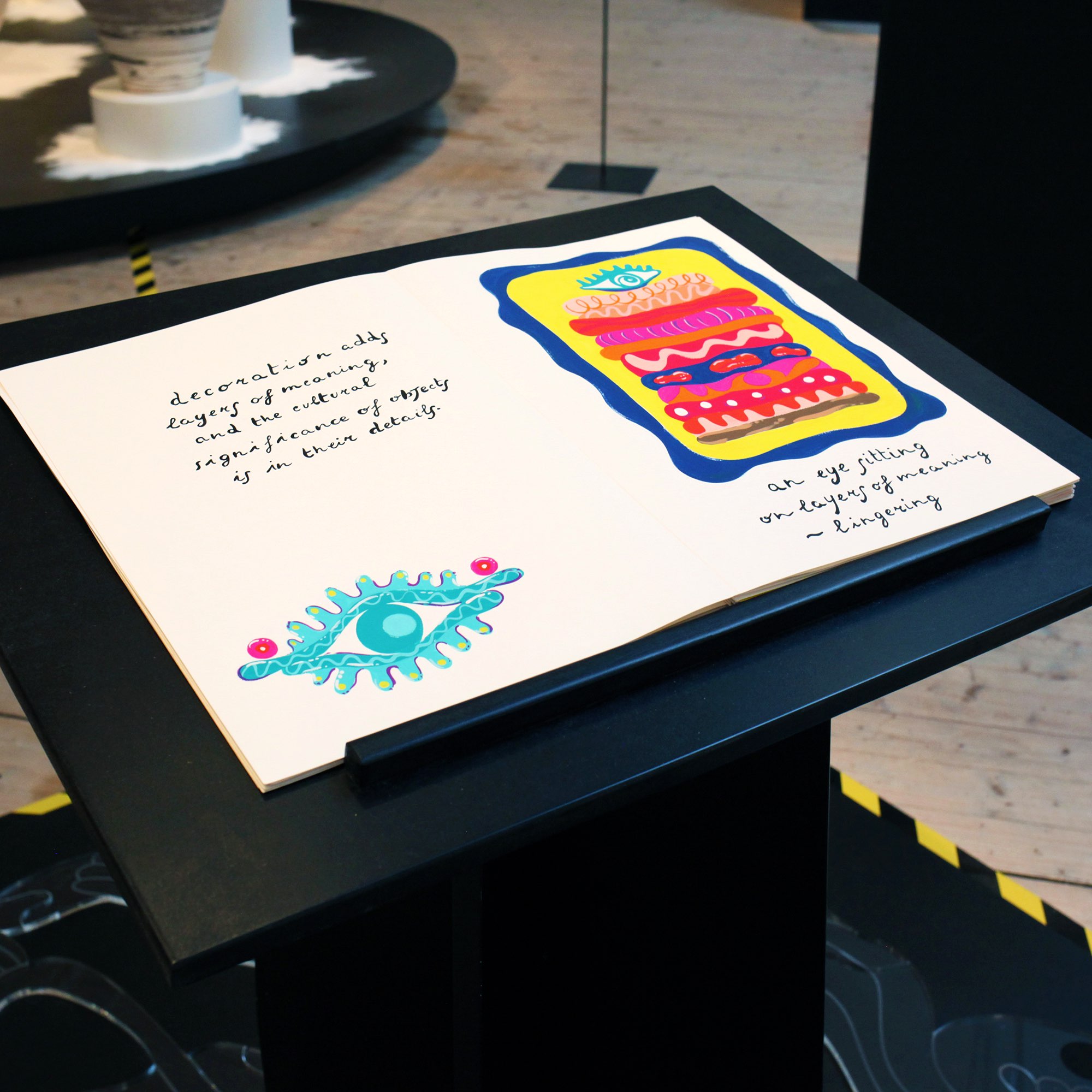 In 2018,
World of Desire
was awarded
Ung Svensk Form
, the main Swedish prize for emerging designers, with the motivation:
"Spiritual and original expansion of the subject – and simultaneously a tribute to the diversity within graphic design. Fine craftsmanship and a visual study that goes beyond the norms."
World of Desire
is also the recipient of two scholarships from
Konstfack
.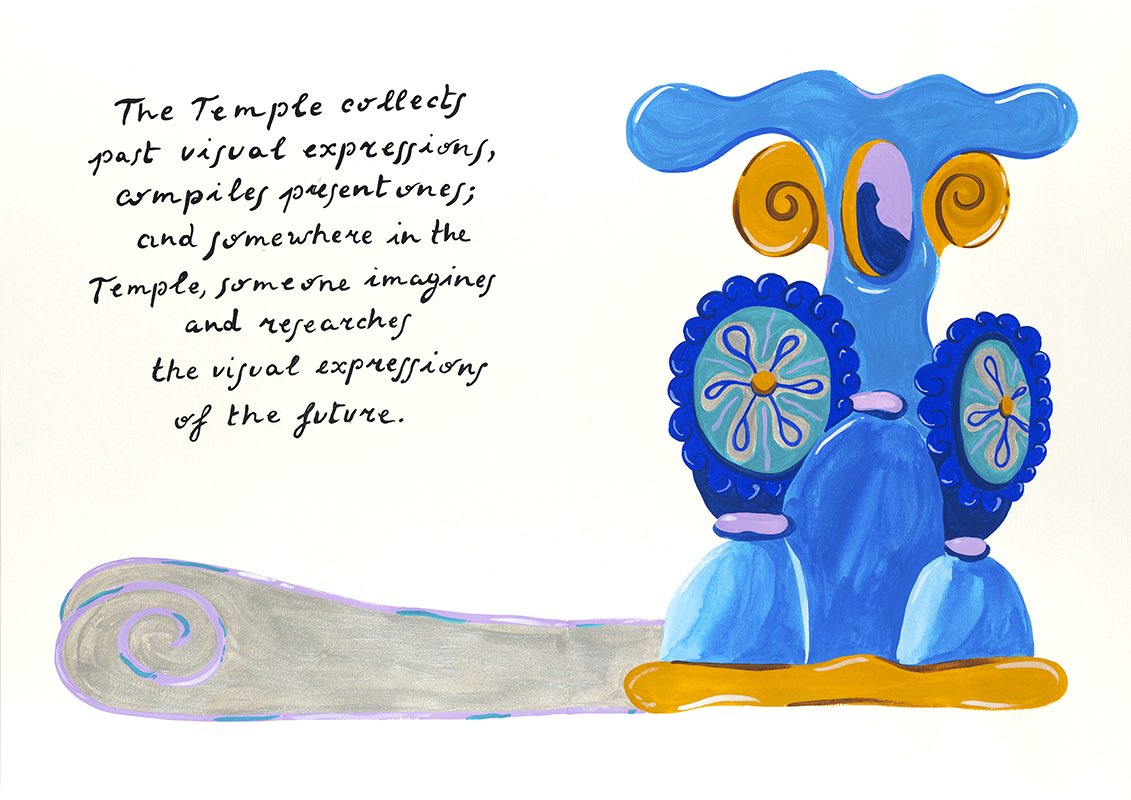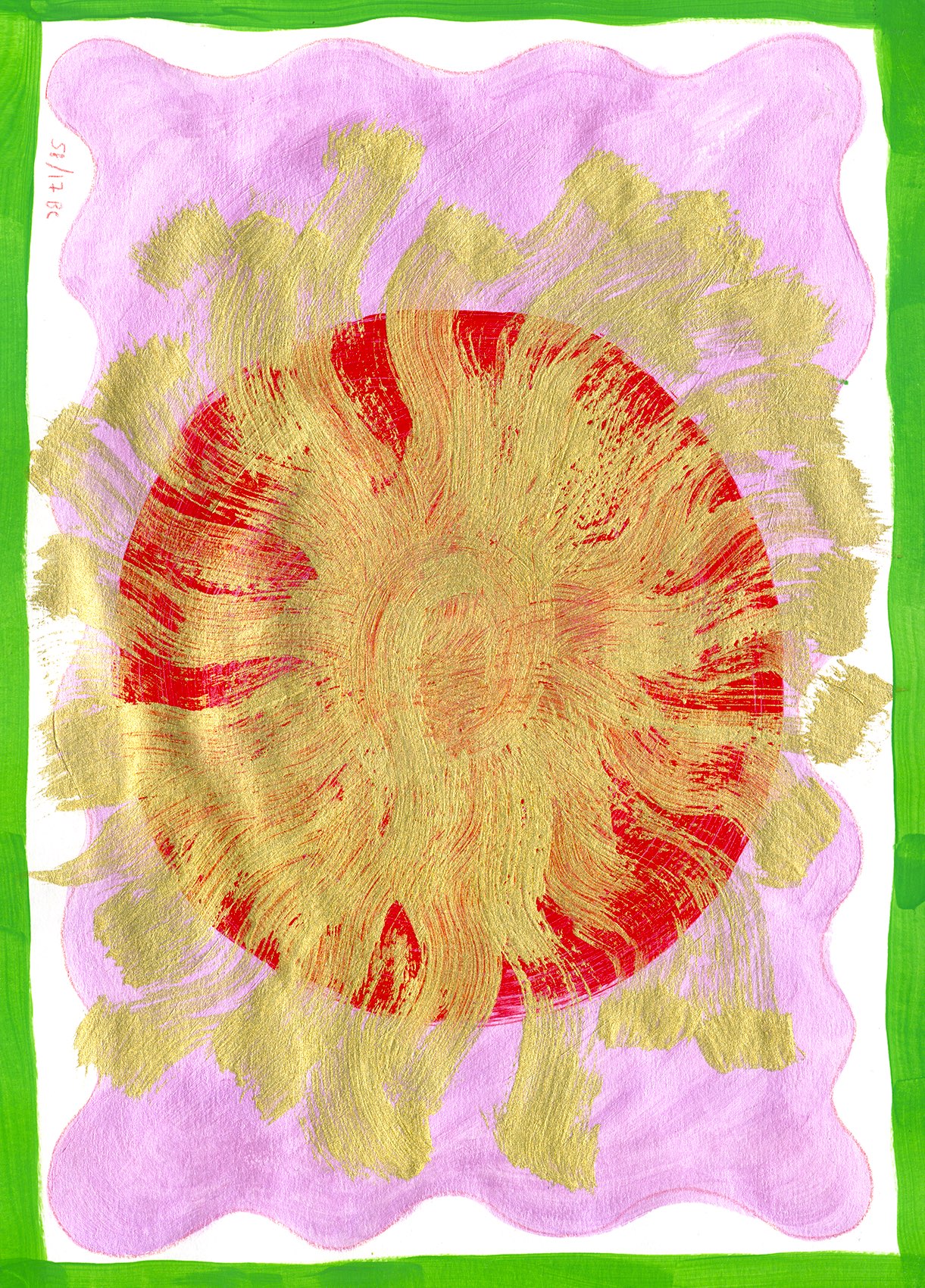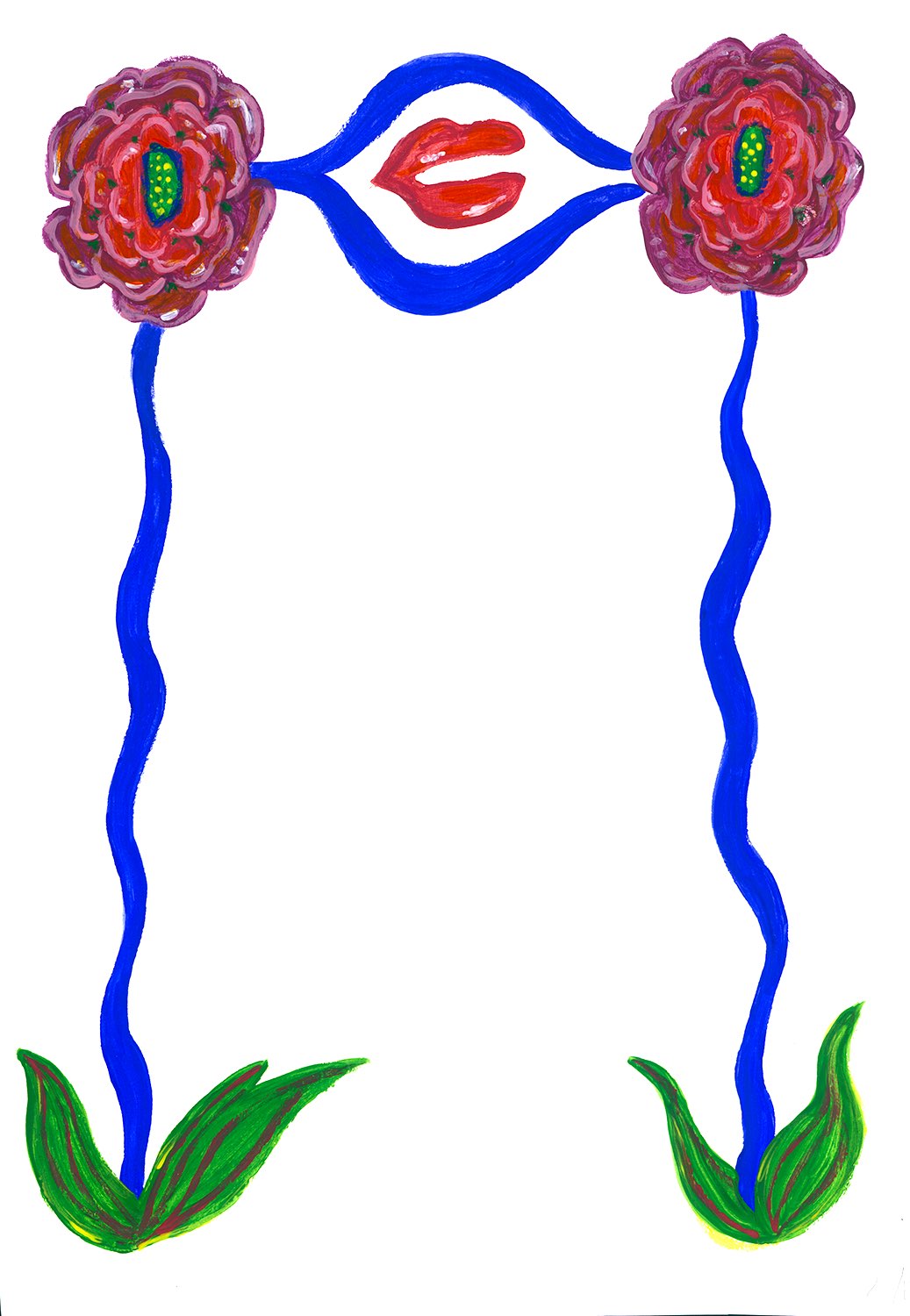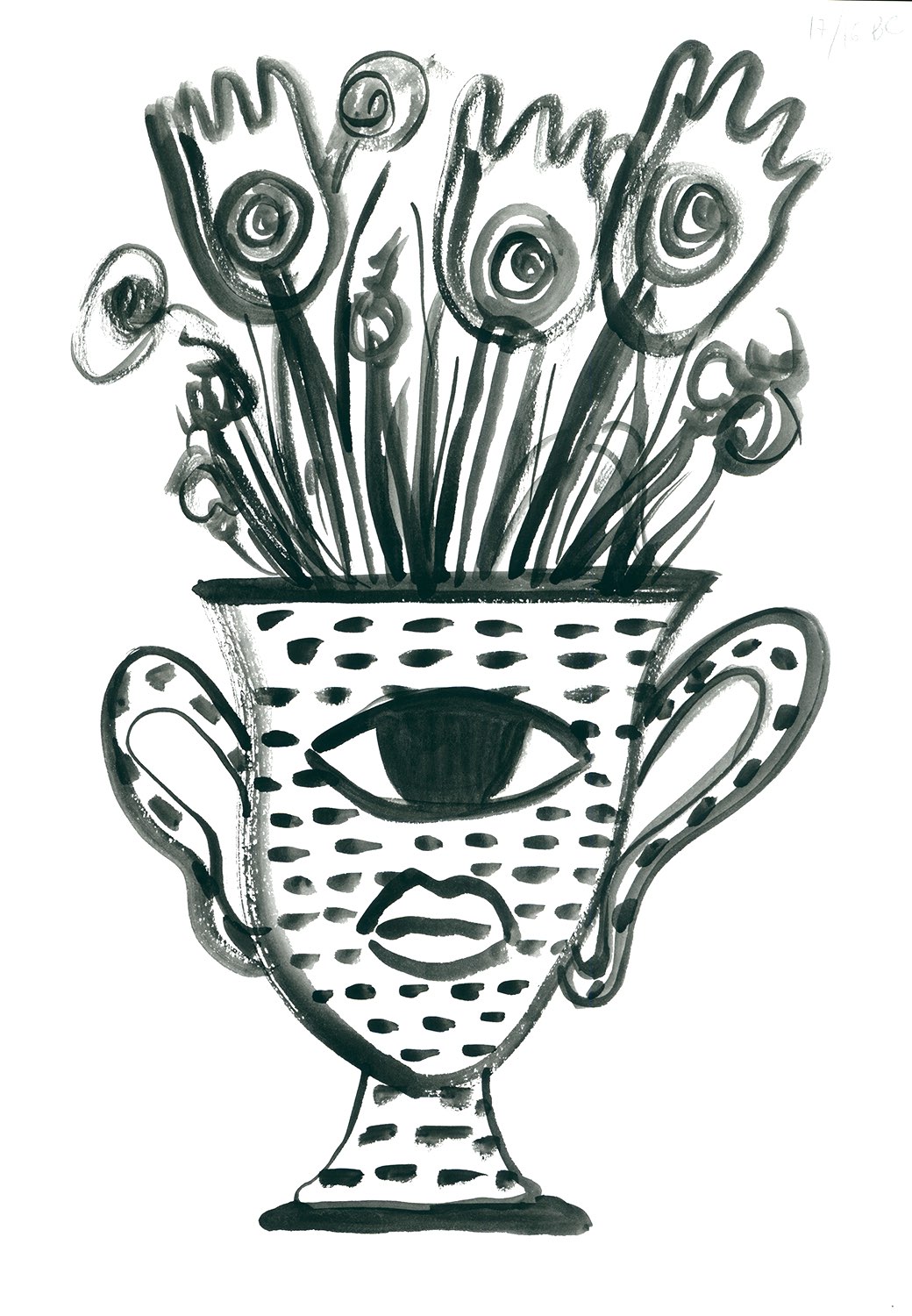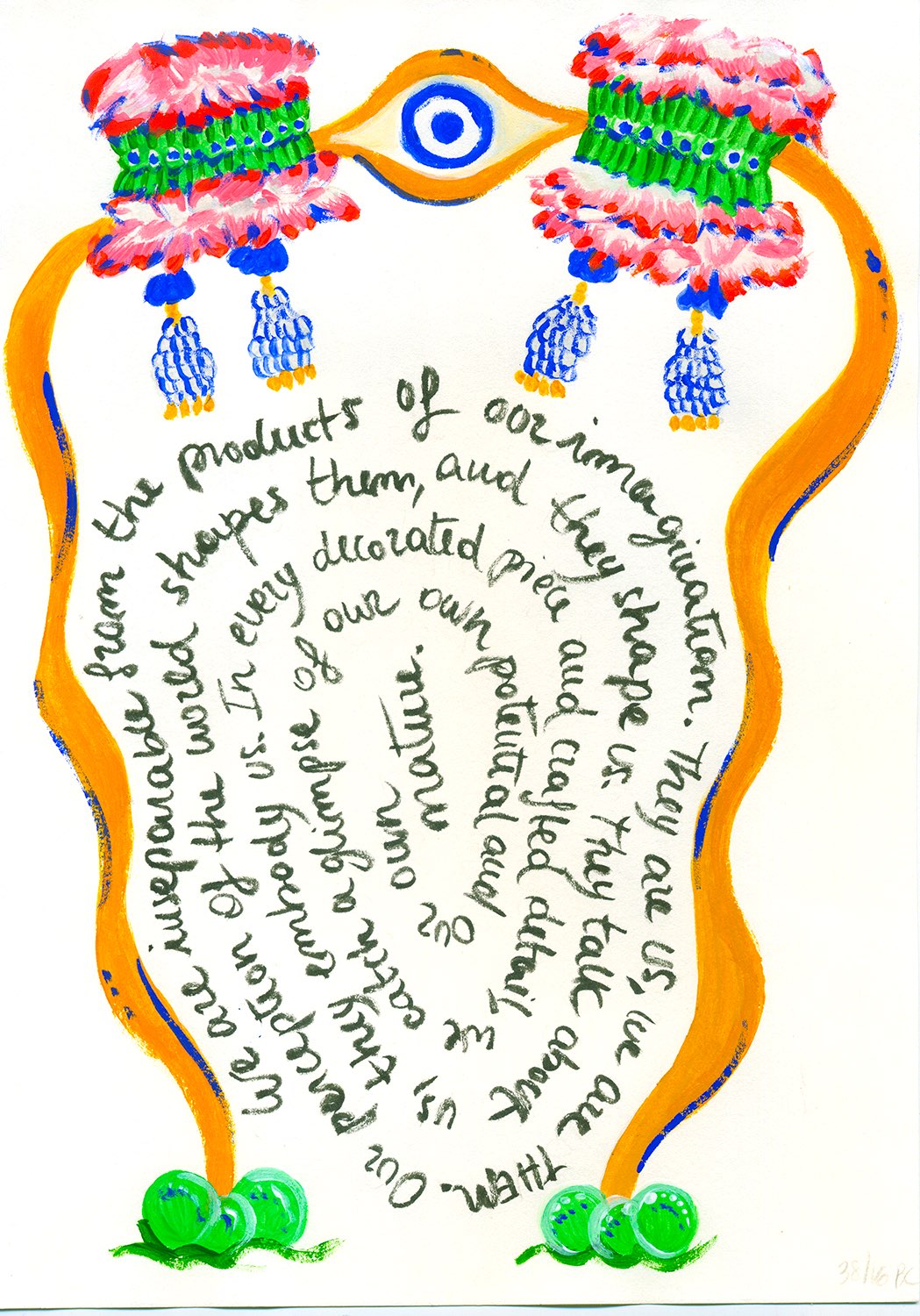 This book has meant the beginning of Benedetta's on-going expansive research on the politics of color and ornamentation, and contemporary manifestations of the decorative as artistic expression in its own right.
Most of all, this work is the culmination of a process of liberation through craft, a feminist research on finding our active creative voice as women.
This process is documented in detail in Benedetta's
project report
, available online on DIVA. The report is especially recommended to students and practictioners belonging to historically suppressed groups and longing to expand their own voices through craft.
The pedagogical process leading to the book is also documented in Benedetta's performative lecture
Things I Had No Words For
, presented at Konstfack in 2017, and later at the international design conference
Beyond Change
in 2018.
More work ⇣