the wet centre
Web design for artistic practice
The
W–E–T Centre
is the practice of artist Holly Keasey, who works with water as central medium of her investigations and critical inquiries. Holly commissioned a website with the request of giving space to investigations in color and emotion, and as a collaboration on feminist manifestations of form.
Part of the research of the studio looks into how to push form in environments that are usually not intended for formal experimentations (word processing softwares are an example). Here, the website is implemented through a blueprint that gives Holly autonomy in editing, while allowing for advanced aestethic investigations.
Visual documentation is not central to Holly's practice, and the site compensates for this by putting refined typographic work and color at the center of the visual experience.

3 typefaces are carefully chosen to create a spectrum of character and a voice that is both soft, refined and strong. A path of hues guides the user through pages, to easily distinguish between projects.

In the way it implements color, patterns and animation the site celebrates with grace Holly's relationship with water and emotion.

As W–E–T means water but is also for Holly a reference to female sexuality, the pages bear subtle references to woman throughout, in its most expansive, powerful manifestations.

Animated patterns are developed through a recursive method of artistic research and resonance: color schemes and forms are developed from references and then transformed recursively. The initial form cannot be traced back any longer, but the result remains consistent with its spirit.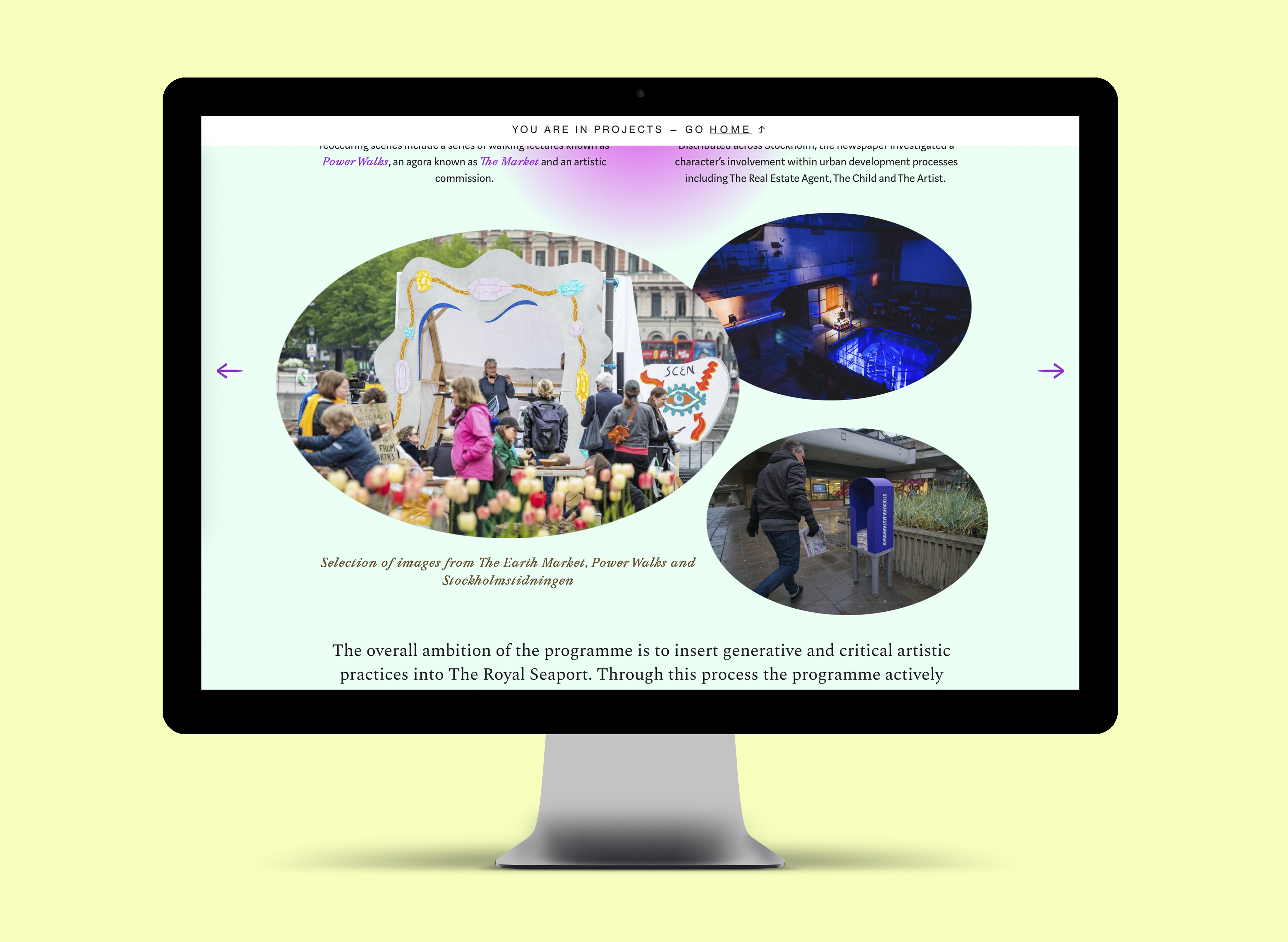 More work ⇣