tamam
Visual identity
In 2016 I designed a new visual identity for the Swedish national anti-racist youth organisation
Tamam
, who creates spaces and occasions for "Friendship Without Borders".
I proposed we would transform their visual communication in a fun, colorful and emphatic experience. Keeping the existing logo we worked on a extensive redesign of the visual language, website and online communication.
In collaboration with the national board we also drafted a new strategy for visual communication.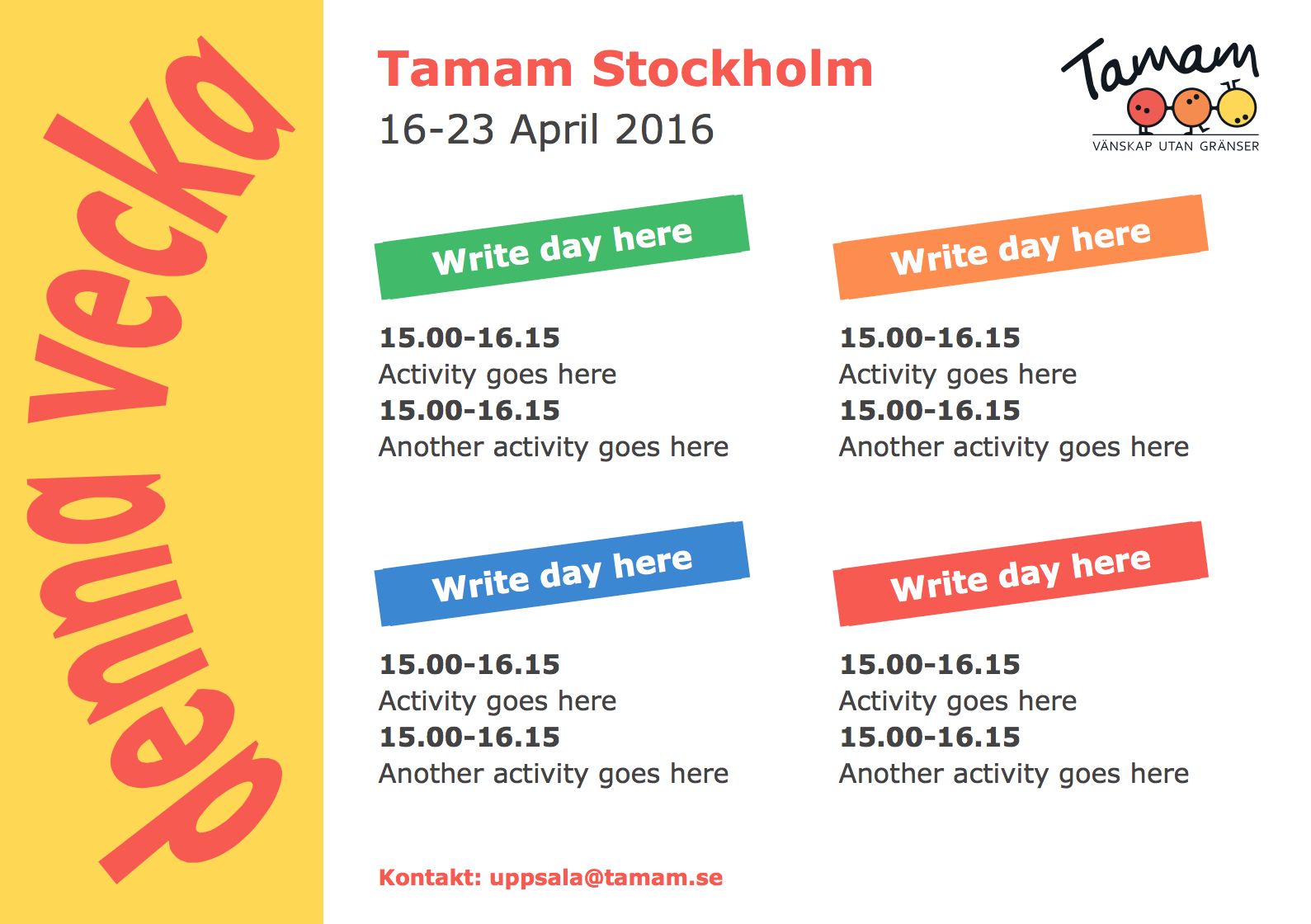 The new identity includes website and blog, online communication plan, editorial plan and strategy, printed materials, printed handbook for members, digital templates, and extensive brand guidelines.

For the website, responsive and multi-language, I designed an ad-hoc and unique way of building web pages, coded by developer Pontus Jarnlo.

The user is able to compose the page through blocks of a certain content, choosing background colors and patterns for each. This allows for endless visual variety while keeping consistency. Each page becomes quite literally a composition unique to each user's choices.

The blog focuses on fun visual compositions of basic geometric elements. Users are able to choose a different pattern and color for each post. The website includes details to make the navigational experience user-friendly, surprising and fun.





Web development: Pontus Jarnlo


More work ⇣