mossans marknad
Visual identity & outdoor installations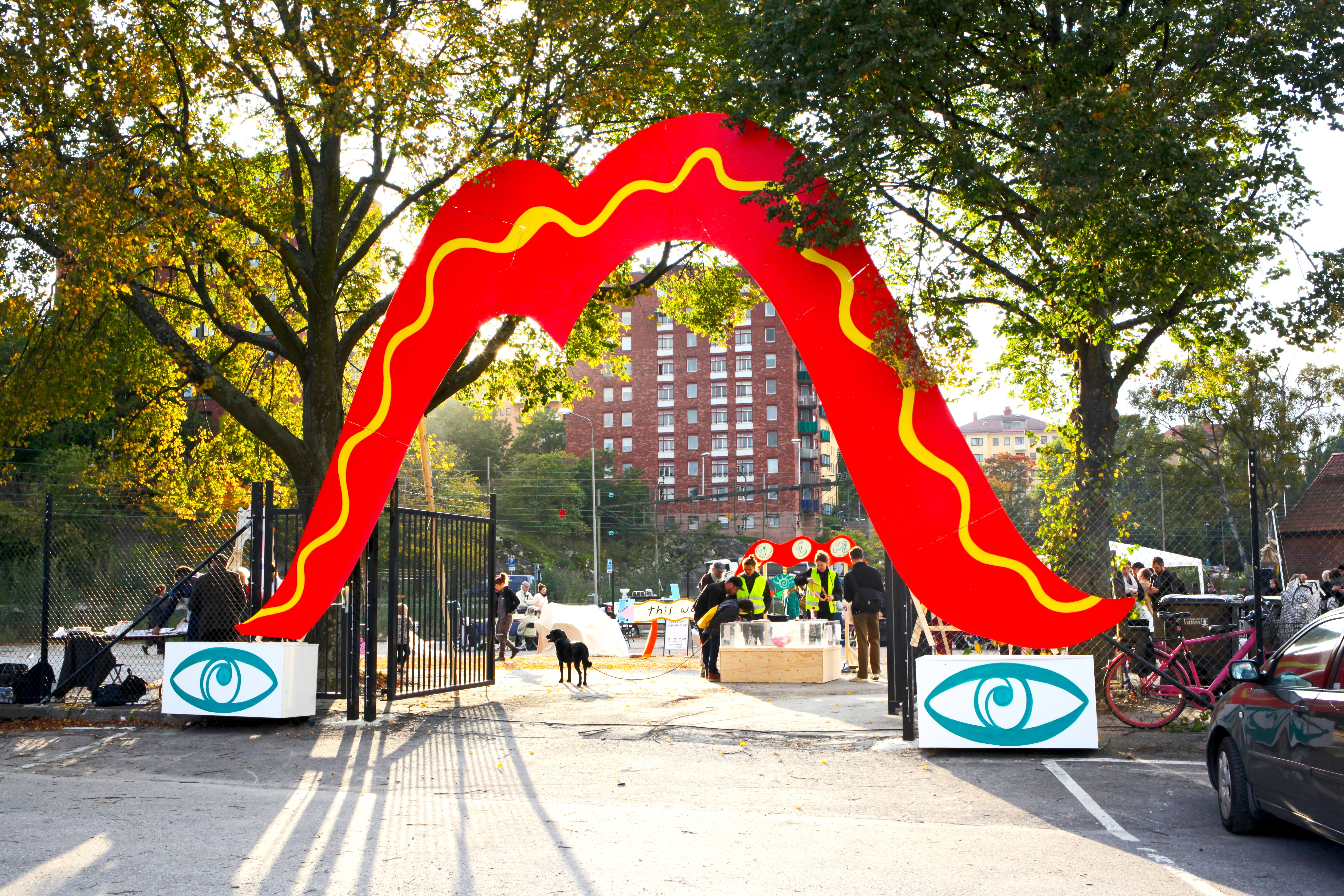 Mossans Marknad is a recurring art market on sustainable artistic practices in Stockholm by the cultural organisation
Mossutställningar
.
The commission included the visual identity, 3 hand-drawn logos, printed materials, website, lasercut shapes for window decoration, outdoor signage including a 9-mt high portal and 60sqm of handpainted signs. With the curator Stella d'Ailly we decided for a hand-painted identity, including logo, website and outdoor signage. The identity would be expressive and highly decorative. We wanted to achieve a visual language unique for an event of this kind, as well as breaking with the visual norms of the area and the city of Stockholm.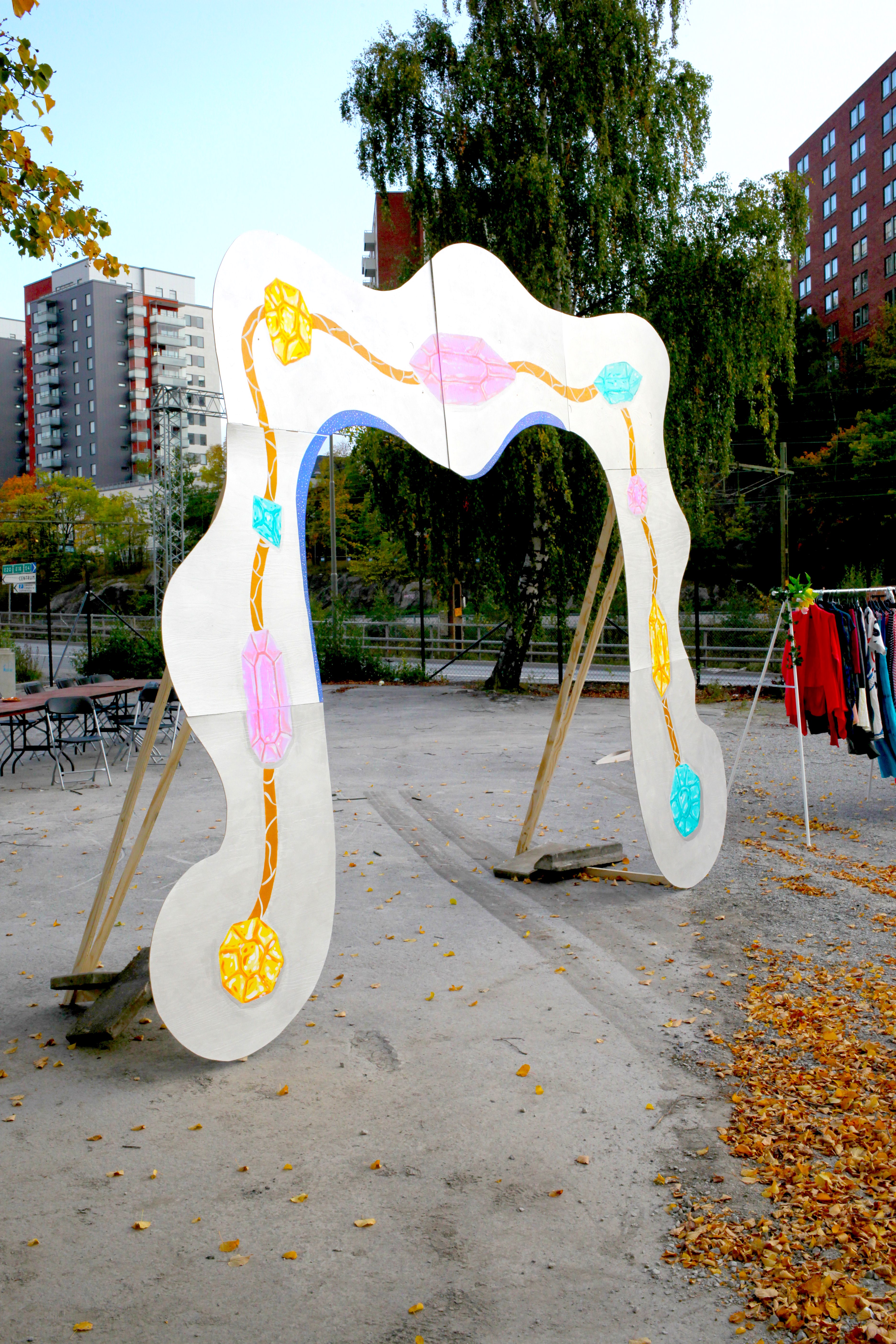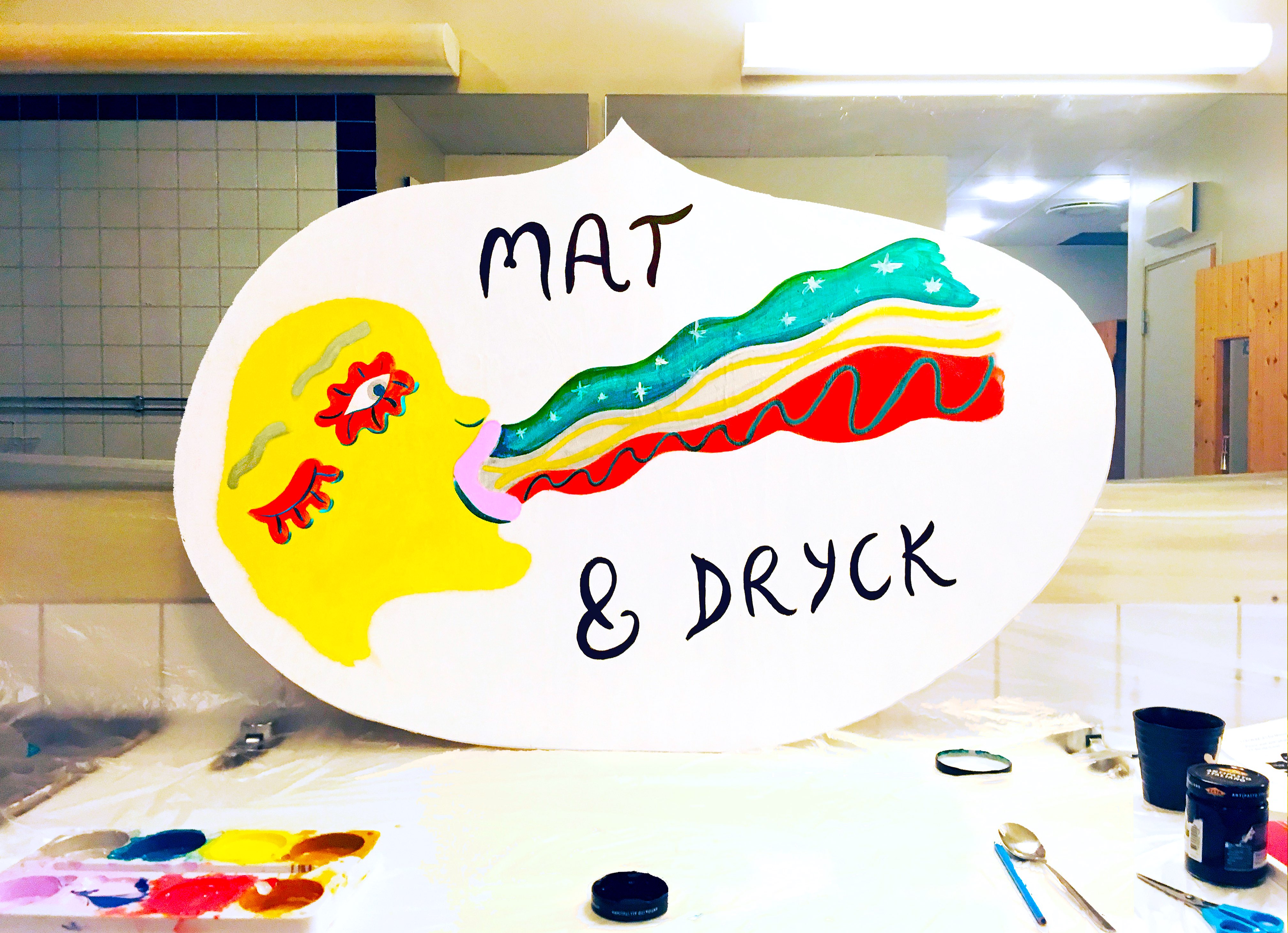 Signage on-site is meant to give directions, as well as creating a certain level of confusion and a surrealist imaginary.
Project team: Stella d'Ailly (curator), Holly Keasey and Erik Gregemar (signage production), Henrik Schmidt (coordination and production), Leo Forsell (prints production & communications), Stephanie Garland (signs production & installation), Jens Almström (web development)
More work ⇣