maggans book
Graphic & book design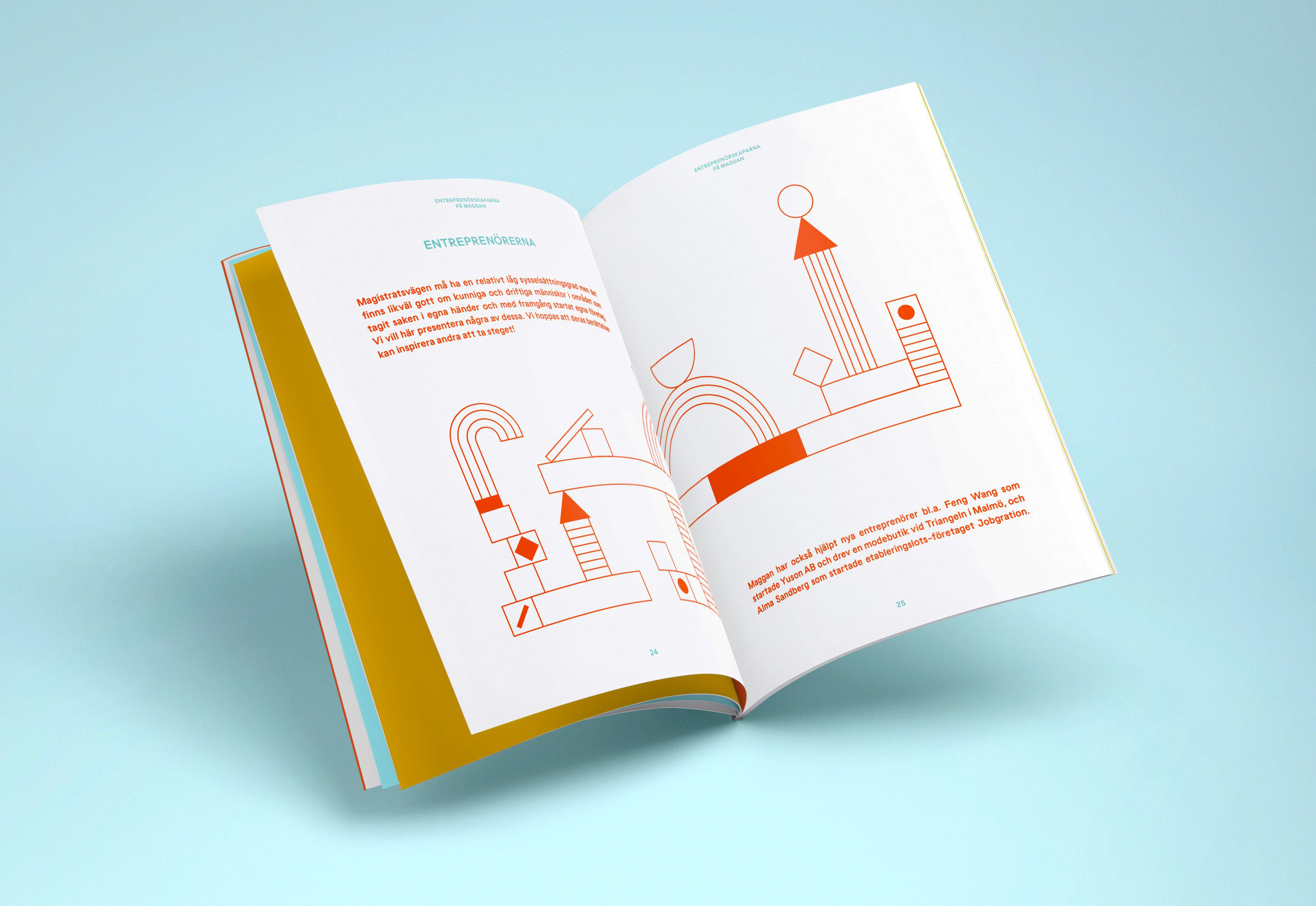 52-pages book celebrating the history of Mötestplats Maggan, a cultural and meeting center in Lund (Sweden).

Maggan is about building friendship across borders and backgrounds through activities hosting diverse groups of people, sharing a playful approach to building community.

I opted to make an expressive publication to make up for the lack of photographic doumentation. The illustrations of building blocks and structures convey the sense of joy and playfulness of the space.



More work ⇣