everything has a name
Ornamental curtain

Everything Has a Name
is a printed curtain commissioned by
Teaching Design
for
A–Z Presents
, Berlin's new space for experimental graphic design.
Teaching Design
is an initiative by German designers
Lisa Baumgarten
and
Anja Neidhardt
seeking to expand the canonical bibliography of design education to include feminist, post-colonial, and norm-critical perspectives and voices. The curators commissioned me an ornamental curtain for the project's activities within the spaces of
A–Z Presents
.
This work celebrates the different histories and styles of learning, teaching and understanding that often lay unseen at the margins of pedagogy, as well as highlighting the life-changing impact of education based on empathy and compassion.
The work departs from the words of American author and activist
Helen Keller
who, left blind and deaf at an early age, in the autobiography
The Story of My Life
tells of her first moment of comprehension that "everything has a name", thanks to the guidance of her teacher Anne Sullivan.
The ornamental curtain is an aesthetic interpretation of Keller's recount of her experience using a play of light, materiality and color:
"As the cool stream gushed over one hand she spelled into the other the word water, first slowly, then rapidly. I stood still, my whole attention fixed upon the motions of her fingers.

Suddenly I felt a misty consciousness as of something forgotten–a thrill of returning thought; and somehow the mystery of language was revealed to me. I knew then that 'w-a-t-e-r' meant the wonderful cool something that was flowing over my hand. That living word awakened my soul, gave it light, hope, joy, set it free! There were barriers still, it is true, but barriers that could in time be swept away.

I left the well-house eager to learn. Everything had a name, and each name gave birth to a new thought. As we returned to the house every object which I touched seemed to quiver with life. That was because I saw everything with the strange, new sight that had come to me."

— Helen Keller, "The Story of My Life"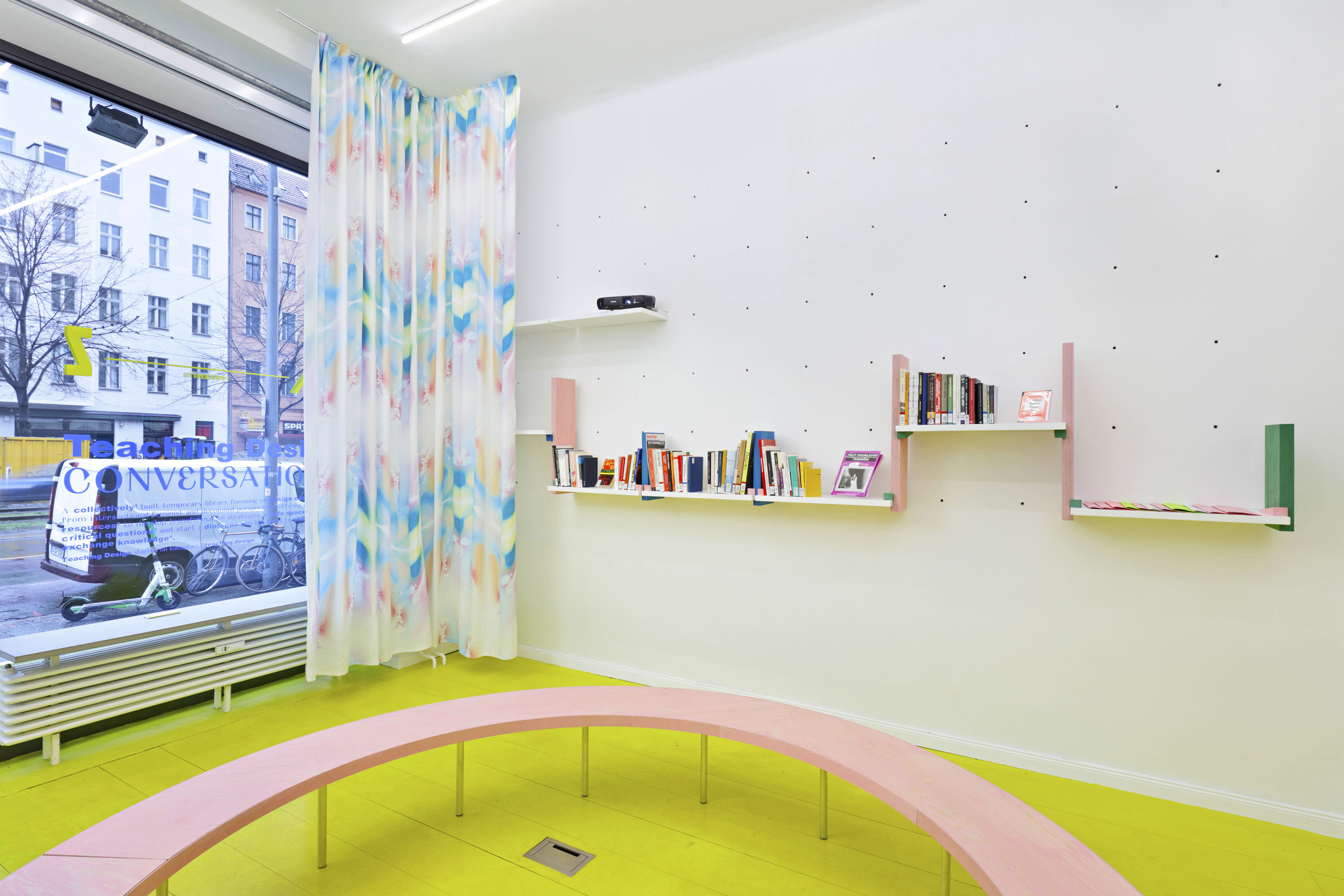 Amongst many achievements, Helen Keller will go on to tirelessly advocate for a design inclusive of different ways of experiencing the world.

Everything Has a Name

is presented at

A–Z Presents

in January–February 2020, and is scheduled for exhibition at

Varese Design Week 2020

in the section "Design for All", dedicated to design and accessibility.

Thank you to Lisa Baumgarten and Anja Nejdhardt


More work ⇣