artistic undressings
Visual identity
The largest independent Public Arts programme in Scandinavia in 2018-20,
Artistic Undressings of The Royal Seaport
is a 2-year public programme by the cultural organisation
Mossutställningar
. The program reflects on alternative models for sustainable city development in Stockholm with a series of public events, talks and artistic performances. The curators were looking for a distinctive visual identity allowing the public to navigate the extensive range of events, as well as to trace the steps of the programme.
With the ornamental and formal explorations at center stage, the identity uses a vibrant color palette with typographical plays and hand-drawn frames made into ephemeral ornamental entities. Colors change between acts for the program to stay consistent and recognisable. The distinctive visual expression is easily declined across materials and iterations.
The use of the curtain throughout references the project's spoken and unspoken connections with artistic performativity, but also those temporary, migrating architectural structures that are so often at the center of building and making community—as well as being the primary targets of aggressive city development.

The visuals draw from elements of the surreal, the magic, the floating, the ethereal, giving form to a state of flux, where the eye perceives and re-creates movement even through a static image.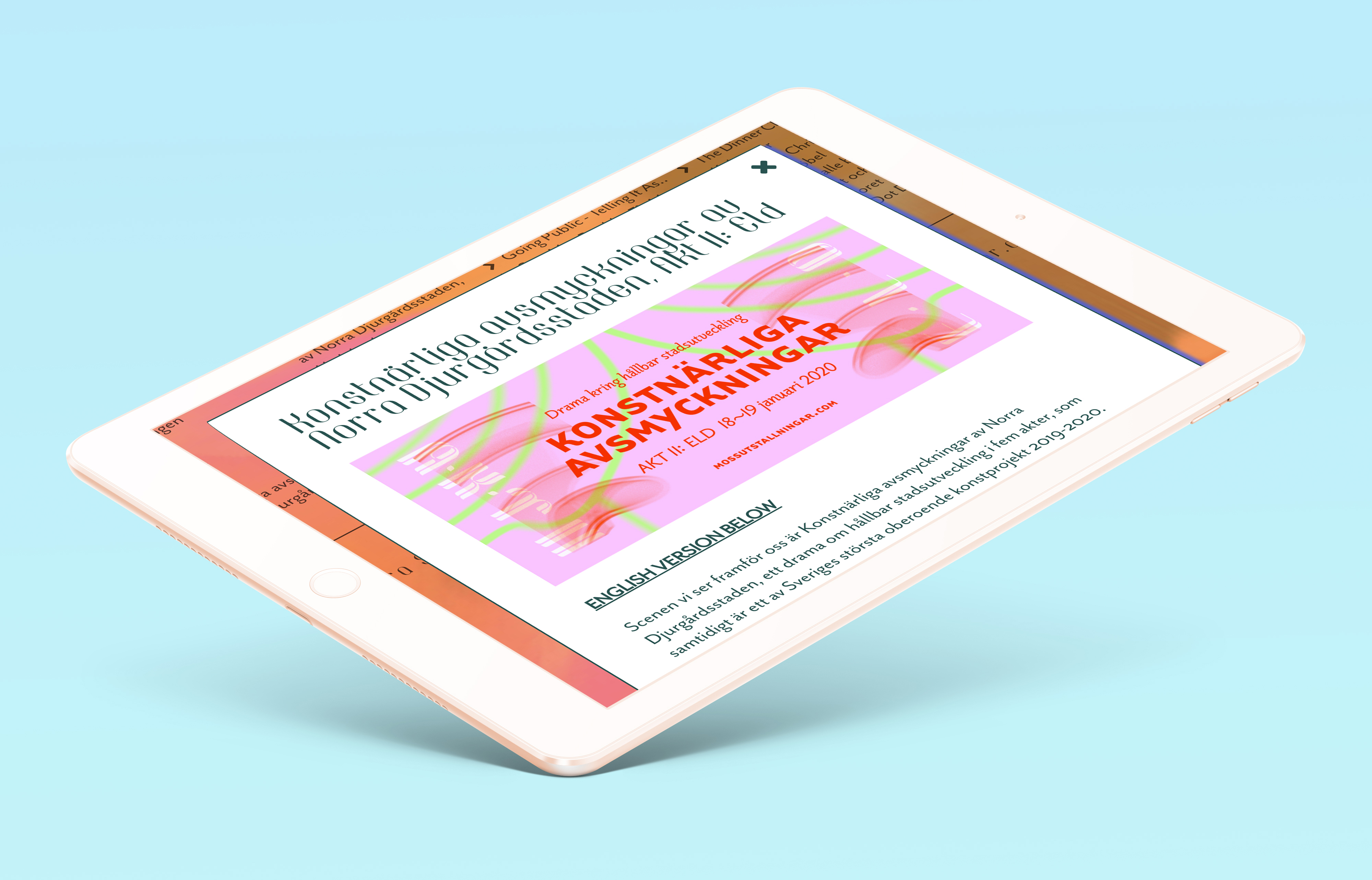 Through this project we carried out new investigations on sustainability through visuality, acting upon the multiple possibilities of form. We adopted an holistic approach taking into account environmental as well as social, cultural, and emotional aspects to develop new strategies and methods.

The work includes visual identity, printed and digital materials, type design and animation, as well as consultancy on visual communication.

The visual identity is nominated as one of four best projects in Sweden in the category Graphic Design at the

Design-S Awards 2020

.

Project team: Stella d'Ailly and

Holly Keasey

(curators), Henrik Schmidt (production), Tove Nilson (communications ACT 1), Johan Palme (communications ACT 2–4)


More work ⇣