WORLD OF DESIRE AT UNG SVENSK FORM AWARD,
MODERN ART MUSEUM, STOCKHOLM
Installation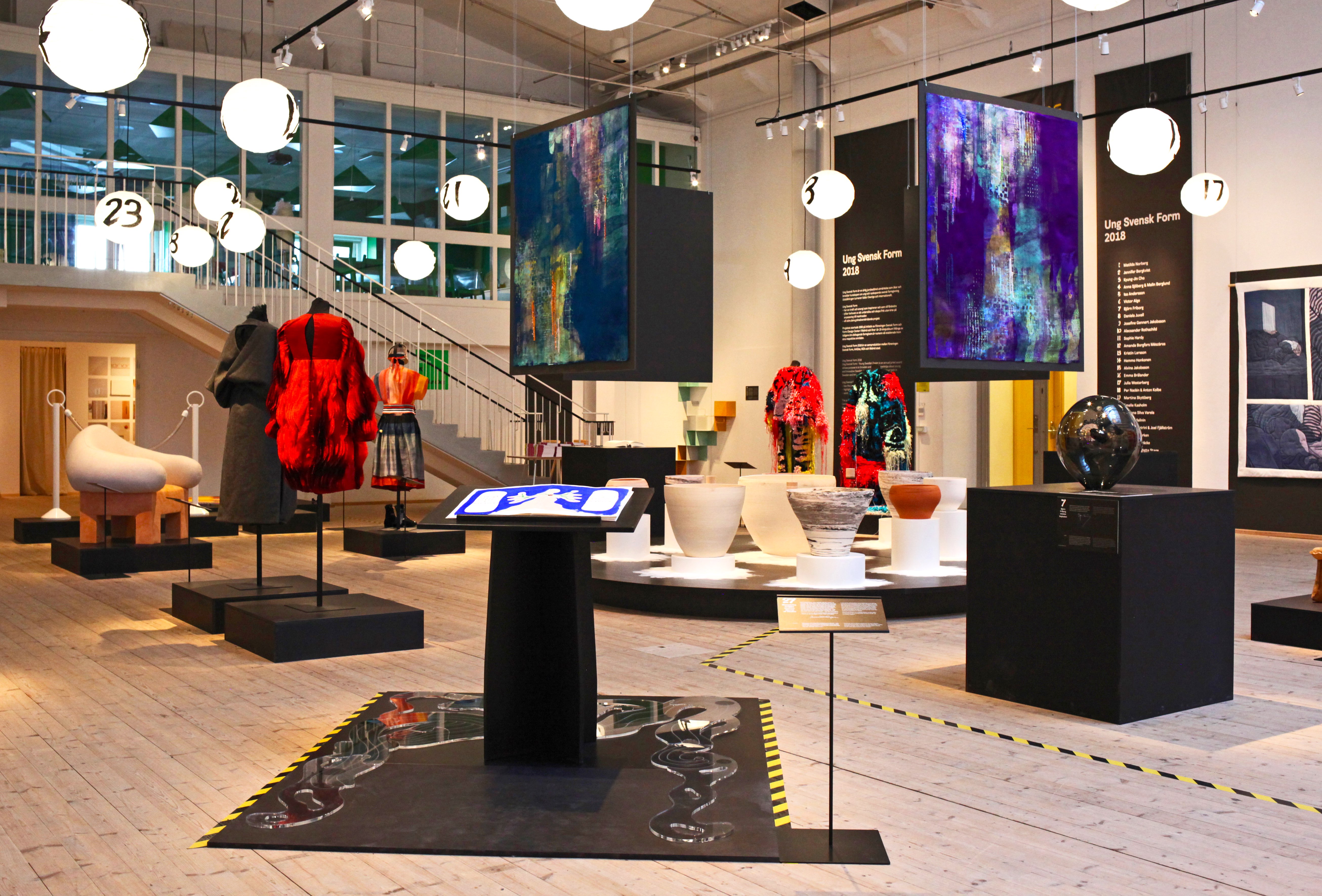 In 2018, my artist's book
World of Desire
was awarded the
Ung Svensk Form
design prize and exhibited since in Sweden and abroad (including the Form Design Museum in Malmö, Sweden and Art Tokyo in Japan).
The first exhibition took place at the
Museum of Modern Art
in Stockholm. The jury asked me to create something similar to the floor painting I presented at Konstfack's Spring Exhibition the year before.
Being this a travelling show a floor painting was not an option so I decided to make another experiment, putting my recently aquired laser-cutting ambitions to the test with a big composable object in transparent hard acrylic.
I designed a water-cut, 5-parts composable floor piece that is put together and taken away in just a few seconds, and stays in place once laid on the floor. The piece can sustain the weight of one or more people and acts as decorative and embracing element in the space.
Together with Holly Keasy and Erik Gregemar, we also designed a bookstand of simple composition and fast mounting to display the book.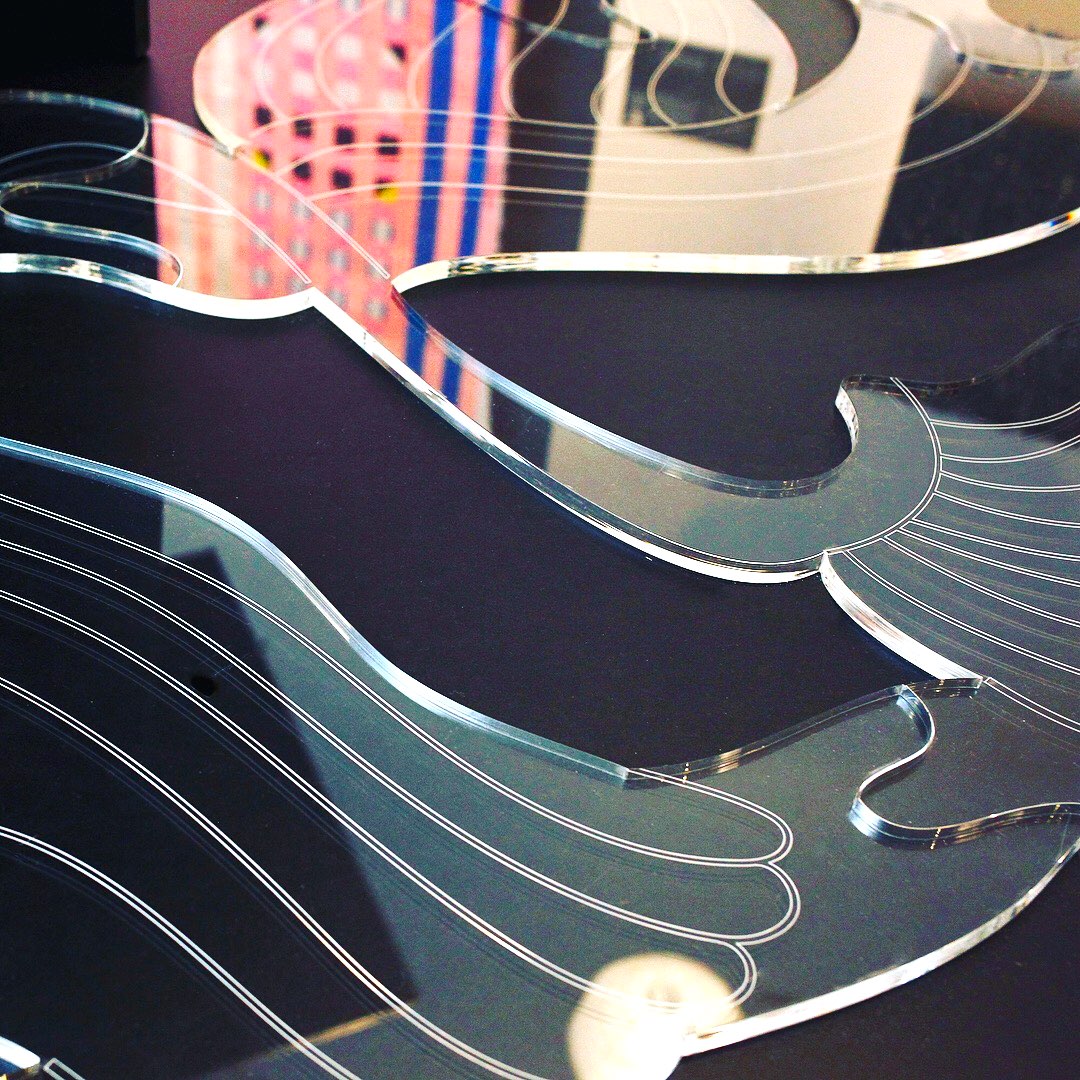 Thank you to Stephanie Garland for documentation


More work ⇣